Sliced toast bread sandwiching packing solution
Recently, we have a customer from Chile, requested an automatic solution for  bread sandwiching machine configures packaging machine for toast sliced bread, he want to add cheese, fruit jam and other flavor cream in the middle of two pieces of sliced bread, below are the details and our solution. 
Product: Sliced toast bread, one piece size: Length 140mm, Width 90mm, Thickness 12mm
Manufacturing capacity: 150 pcs/min
Packaging request: Automatically sandwiching cream materials in the middle of 2 piece sliced bread,  then packaging them one by one into pouches.
Our packaging solution:
Drawing:(Sliced toast bread sandwiching packaging system)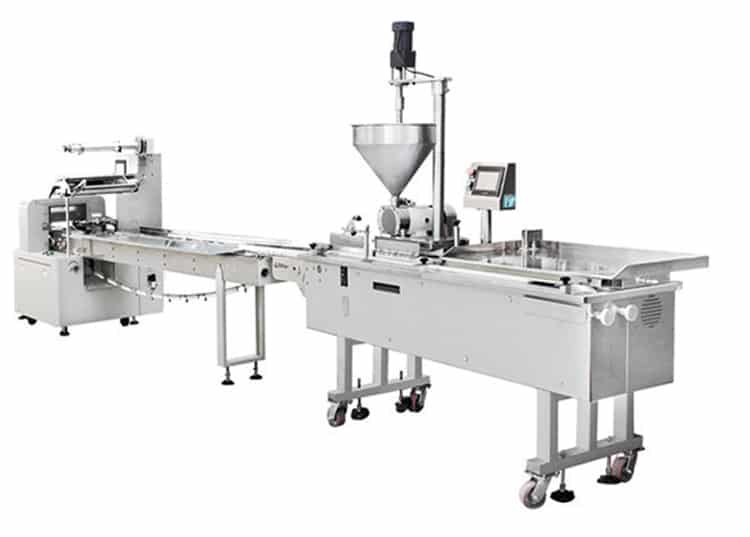 Machinery list: Toast bread slicer(to cut toast bread brick into slices), Sliced bread dispenser (to deliver 2 pieces bread one by one to bread sandwiching machine), Bread sandwiching machine(to add cream jams in the middle of bread), Packaging machine(wrap product with pouches, speed upto 150bags/min). You may need dessicant dispenser, if you want to place deoxidizer into bag, so to have long shelf life for products.
Sliced toast bread sandwiching packing system solution video
Summary: This packaging system has low cost, high efficiency features, can save 3 workers as well as keep high sanitary working process.