Packaging Line Equipment-Side Sort Type
Side sort packaging line equipment can trim mass status products into ordered lines, then feed products into packing machines. The packing line can be connected with former production line to achieve fully automated packing function. The automatic feeding conveyors and wrapping machines are works as a integration unit.
Customized design, the packing line is made according to former line maximum producing capacity, Servo driven belt with high accuracy sensor, can feed products to correct position for packaging. Food grade PU belt with speed adjustable function to space products gaps.
Side sort packing line is used for packing products in mass status condition, such as biscuits, cookies, bread, cakes,soaps, etc.,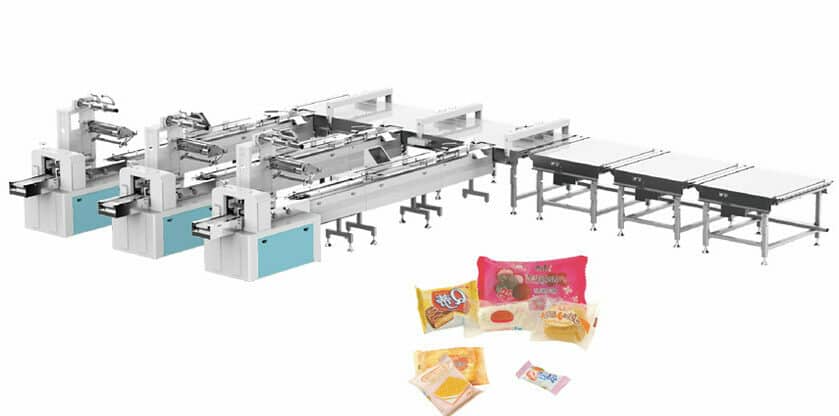 Have doubts for how to select the best suitable packaging machine for your project?
Or check this article>>