Rice cake automatic packing solution
We have a customer from Thailand, requested for packaging rice cakes, roll shape product, it is also called rice rolls or cereal rolls, not big manufacturing capacity, but need a fully automatic packaging solution, is there any machines suitable? The answer is positive, check our customer requests and our solution below.
Product: Rice cake, Length:110mm  Diameter:12mm
Packaging way: 1 piece in one bag
Manufacturing capacity: 150 pcs/min
Packaging request: Fully automatic packaging, no manual loading.
Our packaging solution:
Drawing:(Rice cake rotatory table packing system)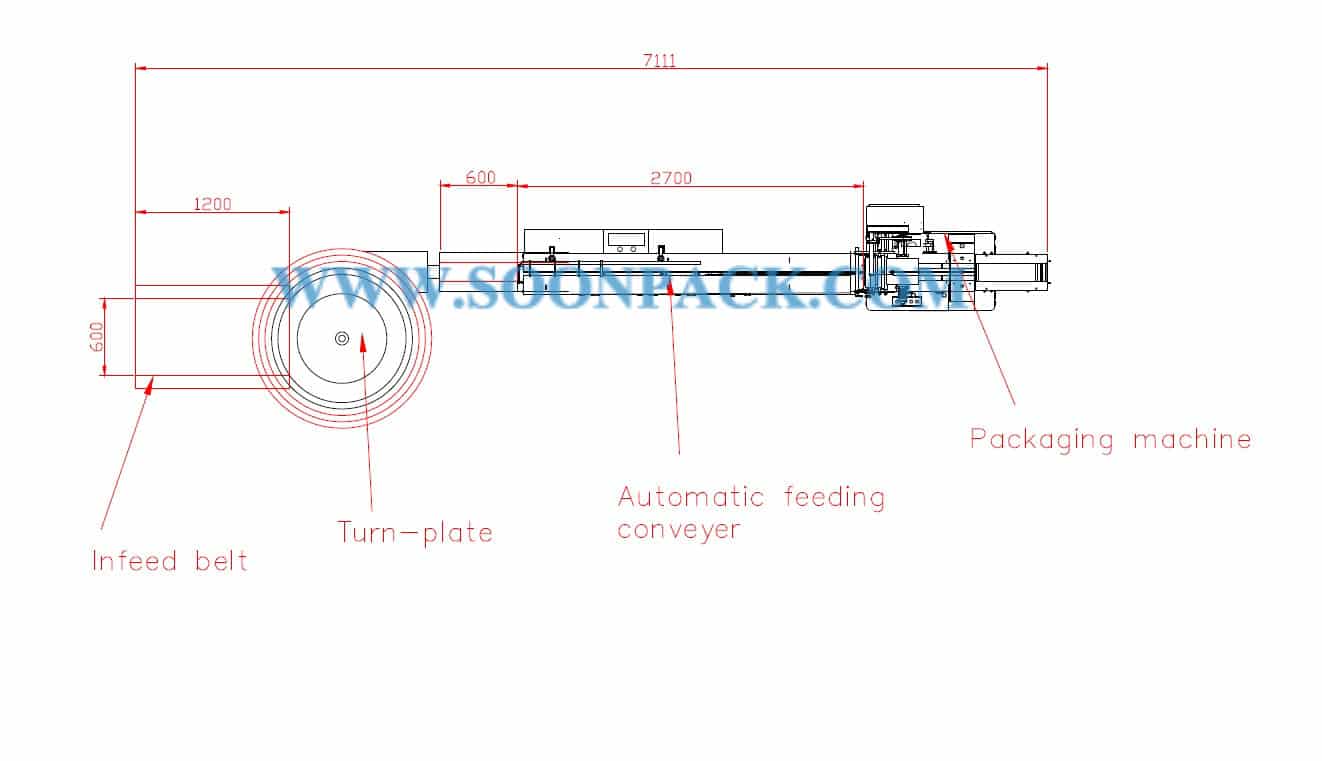 Machinery list: Infeed belt(to control material quantity inside of rotatory table), turn-plate (to feed rice cake out one by one), Automatic feeding conveyor(to feed rice cake into packaging machine's conveyor with requested postion), Packaging machine(wrap rice cake into small sachets, speed upto 200bags/min)
Machinery round price for rice cake packaging system: USD18000.00-USD26000.00/SET based on different configurations.
Packaging speed: 35-300bags/min.
Rice cake automatic packing solution video
Summary: This packaging system is also suitable for packing biscuits, cookies, and any other hard status round or stick shape products.