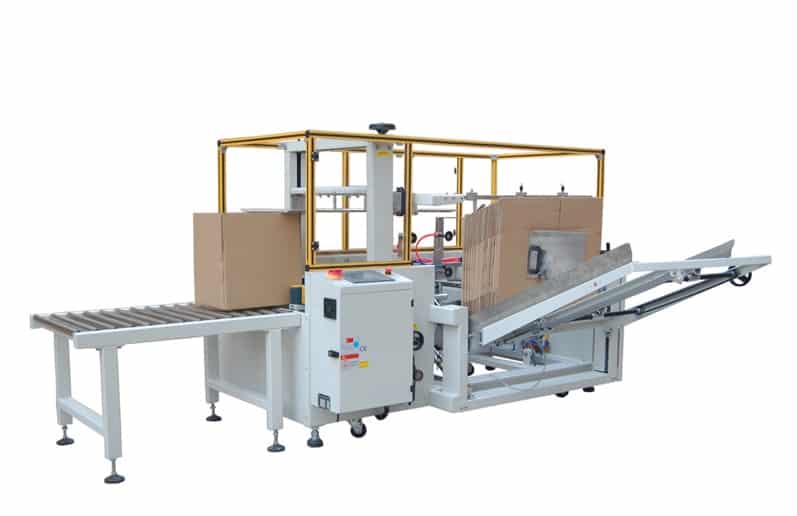 Case erector DPK-40
Case erector DPK-40 is a fully automatic carton packaging machine, can open and form corrugated board into carton and made bottom sealing with tape automatically. Touch screen control panel,  Easy for adjustment and maintenance.
---

Maximum Speed:            Carton Size:
0-12 cases/min    Min.: L250×W150×H100mm    
                                Max.: L450×W400×H400mm
---
About case erector DPK-40
This type automatic case erector is also called folding carton erector or corrugated case erector, a vertical box-opening machine with a speed of 12 boxes/min, 1 meter storage slot can place upto 100 pieces cartons, 3 tape size avaible for choice, stable performance with no jam problem,  has been widely used in food, medicine, beverage, tobacco, daily chemical, electronics and other industries for cardboard packing requests.
Case erector price&cost
This type case erector price is around USD6000.00/set.
Automatic carton packaging solution with case erector
Our case erector can be integrated integrated with our case packers, give a compact packaging solution from products loading to ready shipping. We offer various customized solution to meets your demands.
Layout drawings for case erector DPK-40 in carton packing line
Case Erector Operation Video