Simple automatic packaging system
This simple automatic packaging system is designed for small factory, feartured as low manufacturing capacity, but has automatic packaging requests with low budget for machinery investment.
Simple automatic packaging system applications and price
The system is suitable for packaging cereal bar, energy bar, biscuits, cookies, bread, nougat candy etc., to save labor cost, enhance producing efficiency, keep hygiene during products packaging.
Automated packaging system is customize designed according to manufacturing capacity, products size & shape features, packaging room size, and other packaging requests, infeed conveyors normally configures with only one set flow wrapper, total price is around $10,000.00-25,000.00 based on different congurations.
Machinery list for simple automatic packaging system
Main feeding conveyors, (to connect with former food producing line or take and load products on conveyor manually), conveyor will be set with different speed ratio for sorting products with required distance.
Rotatory table, (only avaiable when packaging cereal rolls, or other round or roll shape products), use centrifugal force to feed products out.
Align device or baffle plates, based actual feeding requests.
Automatic feeding conveyor, can feed products one by one to correct position of packaging machine.
Packaging machine/Flow wrapper, to pack products into plastic bags automatically, no products, no packing features.
Coding machine/Date printer, to print request information such as manufacturing date, expiry date and other content.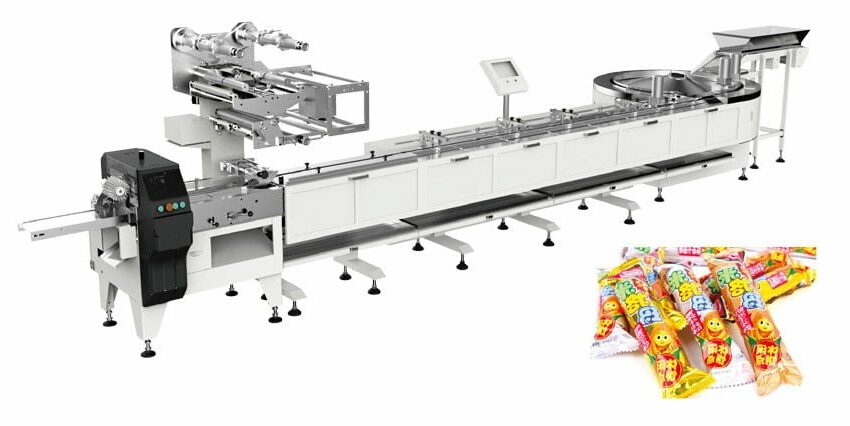 Have doubts for how to select the best suitable packaging machine for your project?
Or check this article>>